Attachment Preview
Attachment Preview solution in Business Central enables the following:
Preview files without downloading them
Preview is shown on separate page (as big preview) or in factbox (as small preview for incoming document files)
Setup
To use the solution, No Setup is needed
To view MS Office files a browser plugin Office Editing for Docs, Sheets & Slides (made by Google) for chromium based browsers (like Google Chrome and Microsoft Edge) needs to be installed.
Usage
Just click on Open and big preview of the file is opened.
Select incoming document file line to view small preview in factbox (small preview is only available for incoming document files).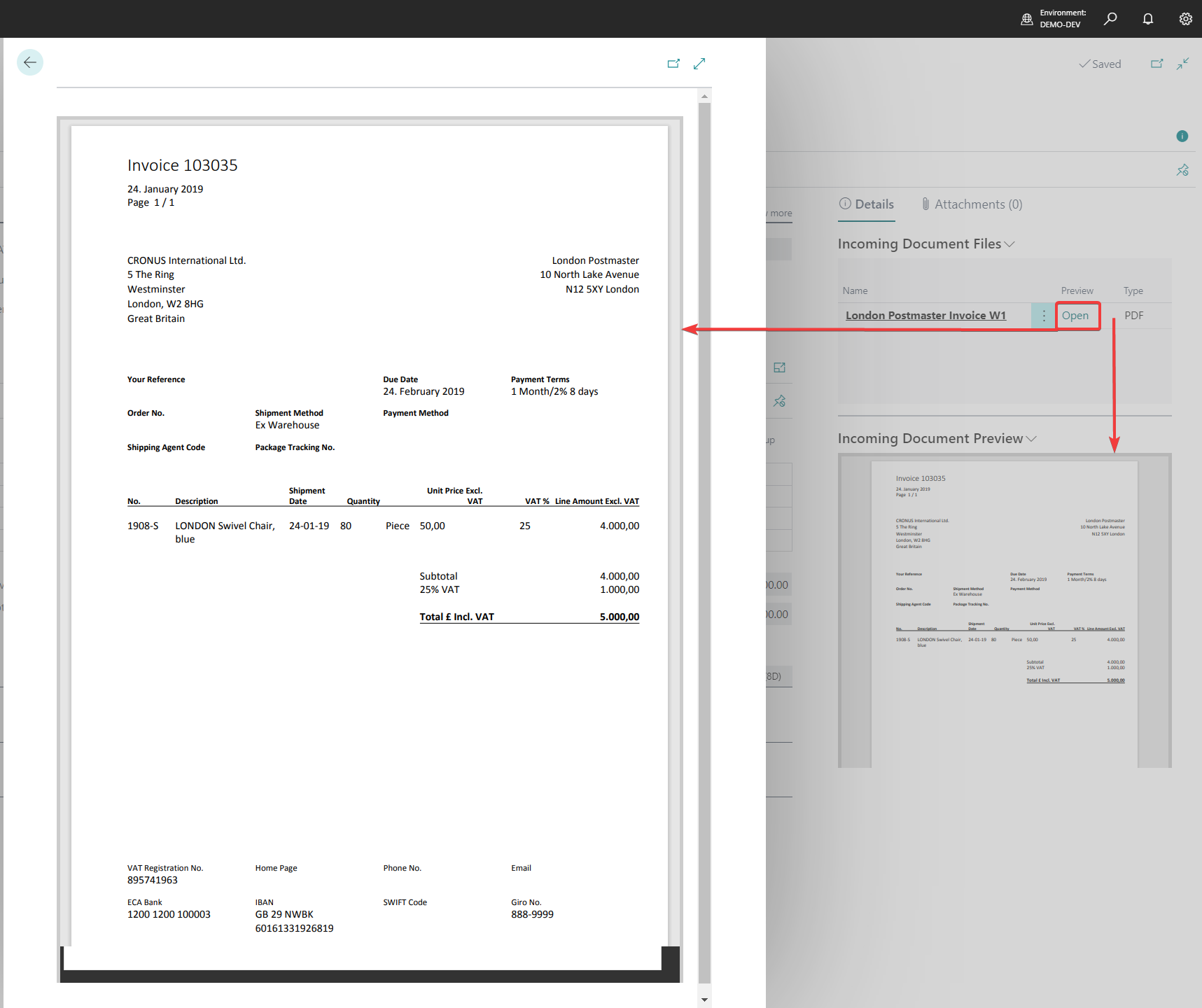 Attachment Preview is supported on following pages:
All pages with Document attachments
All pages with Incoming document files (except Sales documents) like:

Purchase Invoice
Posted Purchase Invoice
Purchase Credit Memo
Posted Purchase Credit Memo
Gegeral Ledger Entries
VAT Entries
etc

Report Inbox
Email Attachments
---
For more information please contact BCS Itera AS:
www.itera.ee/en/about-us/